The economic boom of the last decade coupled with the shifting demographics of the nation's workforce has highlighted the importance of talent and the vital role that people have always played in any organization. The rise in automation has not decreased the need for talent, if anything, it has placed an increased spotlight on the need for employee development, engagement and retention. Recognizing that this trend is here to stay, in early 2020, Henriott Group made a strategic incorporation of a Human Resource service startup; The Human Element.
When it comes to providing you with Human Resource Business Services, our number one priority is to listen to your vision, your mission and existing areas of concern. We then shape this into a roadmap to deliver your desired outcome. The Human Element Division of Henriott Group will guide your through this roadmap by analyzing your current human capital processes, your capacity and current programs and then recommend solutions in areas of:
We understand no two companies are alike, depending on the number of employees and the type of business you conduct, your legal requirements and your resources may vary. We offer a personalized experience heavily focused on you, your culture and your business strategy.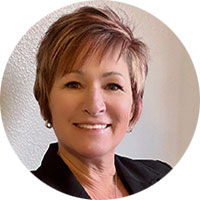 Juanita Ribnek

Human Resource Business Advisor | The Human Element

P: 765.429.5008 | E: jribnek@henriott.com