THE TIME HAS COME!
You've waited, planned, saved and now the time has come to make reservations for the big trip.
Vacations are a time for rest and relaxation, but traveling always involves risk. What type of risk? The risk of getting sick or having an accident, losing or having your valuables stolen, missed flights and even the loss of life in extreme cases. Travel insurance can give you some peace of mind by helping to reduce your chance of financial loss related to these risks and let you relax and enjoy your travels!
Here are many ways travel insurance can help:

When preparing for a trip, we all research and gather information in different ways. We want to accommodate the way you prepare by giving you two options to learn about your travel insurance options.

Click on one of the links below. Using one of these online options, allows you to get an idea of the coverage, cost and overall plan you'll need to make a decision.
Contact us and we'll help you discover what plan is best for your unique situation.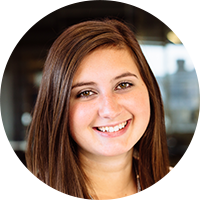 Cassie Shives, CPRM

Henriott Group's Certified Personal Risk Manager

765.429.5004 | cshives@henriott.com